The central objective of DC-ren is to provide a decision support tool for selecting the optimal drug combination treatment to improve the prognosis on the level of individual patients with diabetes mellitus type 2 and DKD. The technology rests on biomarkers selected by combining bioinformatical analysis of DKD pathophysiology and drug mode of action.  DC-ren project partners recently successfully executed the biomarker panel quantitation by applying state of the art technologies.
Execution of targeted proteomics.
Urinary proteomics analysis was performed at Mosaiques diagnostics, Hannover, Germany, headed by Harald Mischak, a leading authority in clinical proteomics and biomarker identification. Mosaiques revolutionary CE-MS technology (capillary electrophoresis coupled to mass spectrometry) assessed more than 21.000 urinary peptides. Mosaiques diagnostics provides highly innovative Clinical Proteomics services for academic institutions and pharmaceutical companies.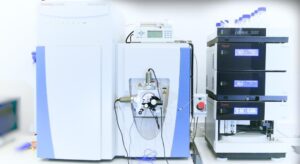 CE-MS system.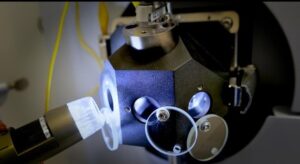 Sample injection device.
Graphical data display: patterns of urinary peptides.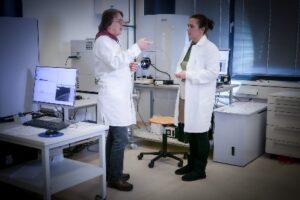 Harald Mischak with collaborator.
Execution of multiplexed assays.
A DC-ren specific targeted protein biomarker panel in the context of drug response and DKD progression was established for quantitation in blood and urine samples of DKD patients with diabetes mellitus type 2.
The research group of the Nephrology Laboratory of Rainer Oberbauer at the Department of Medicine III, Medical University Vienna, Austria, performed the Luminex assays for biomarker measurements in serum and plasma.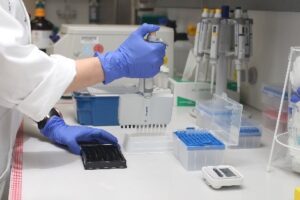 Assay preparation for biomarker quantitation.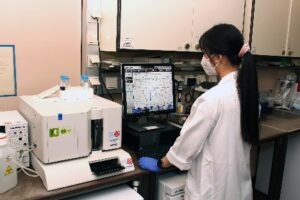 Luminex analyzer and imaging for high throughput applications.
The Mesoscale platform was utilized for urinary biomarker measurements and performed by the scientific DKD team of the Laboratory of the Department of Internal Medicine IV (Nephrology and Hypertension), Medical University Innsbruck, Austria headed by Gert Mayer.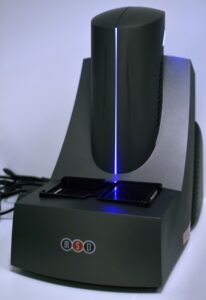 Mesoscale imager.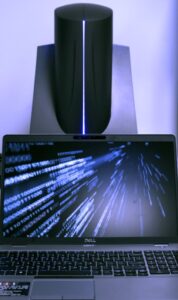 Imager with data analyzing and visualization system.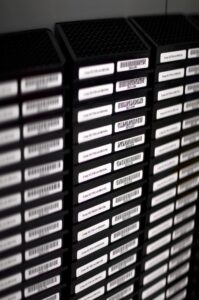 Sample storage container.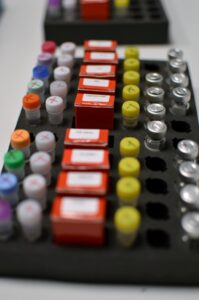 Multiplex assay kits.